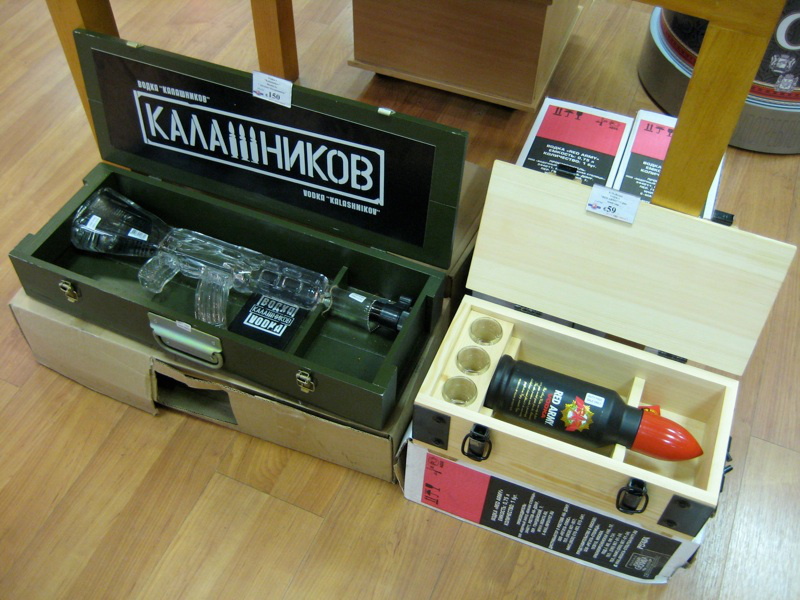 When arriving in Moscow and showing my two passports the lady never even flinched at the first passport. Well, better safe than body-searched I guess. Moscow transit hall was not that entertaining at all except for a few interesting items in the duty free shops.
We had some Borch, traditional (?) Russian beer and of course some vodka. After seven slow hours we left Moscow on a flight to Beijing. Somewhat odd eating hours, a movie and an hour or two's sleep and it was time to wake up to a sunny and warm morning in Beijing.
First up was a giant electronic billboard informing us of the symptoms and dangers of the plague. We were not easily scared though. After filling out a form where we assured that we did not bring any radio recievers/transmitters or any data which was detrimental to cultural, political, economic and moral interests to China we were let in. A taxi to the hostel (Poachers Inn) where I got myself a decent double-room to unpack in.
No rest for the wicked though, we headed out to hunt for a chinese sim-card (apparently one can't send text messages to Chinese cellphones from a non-Chinese cellphone) and some food. The sim-card went surprisingly smooth, for food we found a fast-food-place called Xaibu Xaibu where we tried to communicate that we would like to eat. We got a slip stating the numbers 12 and 3 in return. Some deciphering revealed a queue system and soon we were given three seats. There was a cooking pot of water for each person and you ordered a bunch of items, threw them in, got them out and ate them.
Despite our knowledge about cooking times or ingredients it turned out really nice, more than one local glanced and giggled our way though. We were full and the price for three of us including two beers ended up at something like 9 €, I guess I could get used to those prices.
Then we went to meet Ulf and Laura's friends who already was in Beijing and after checking out the tailors (I'll probably drop by tomorrow) we went for some manicure and pedicure with a long nice foot-massage on top. Price? A little less than 15 €. After writing this we're off to some Thai-restaurant that is supposed to be really nice. I could use a good nights sleep quite soon though.