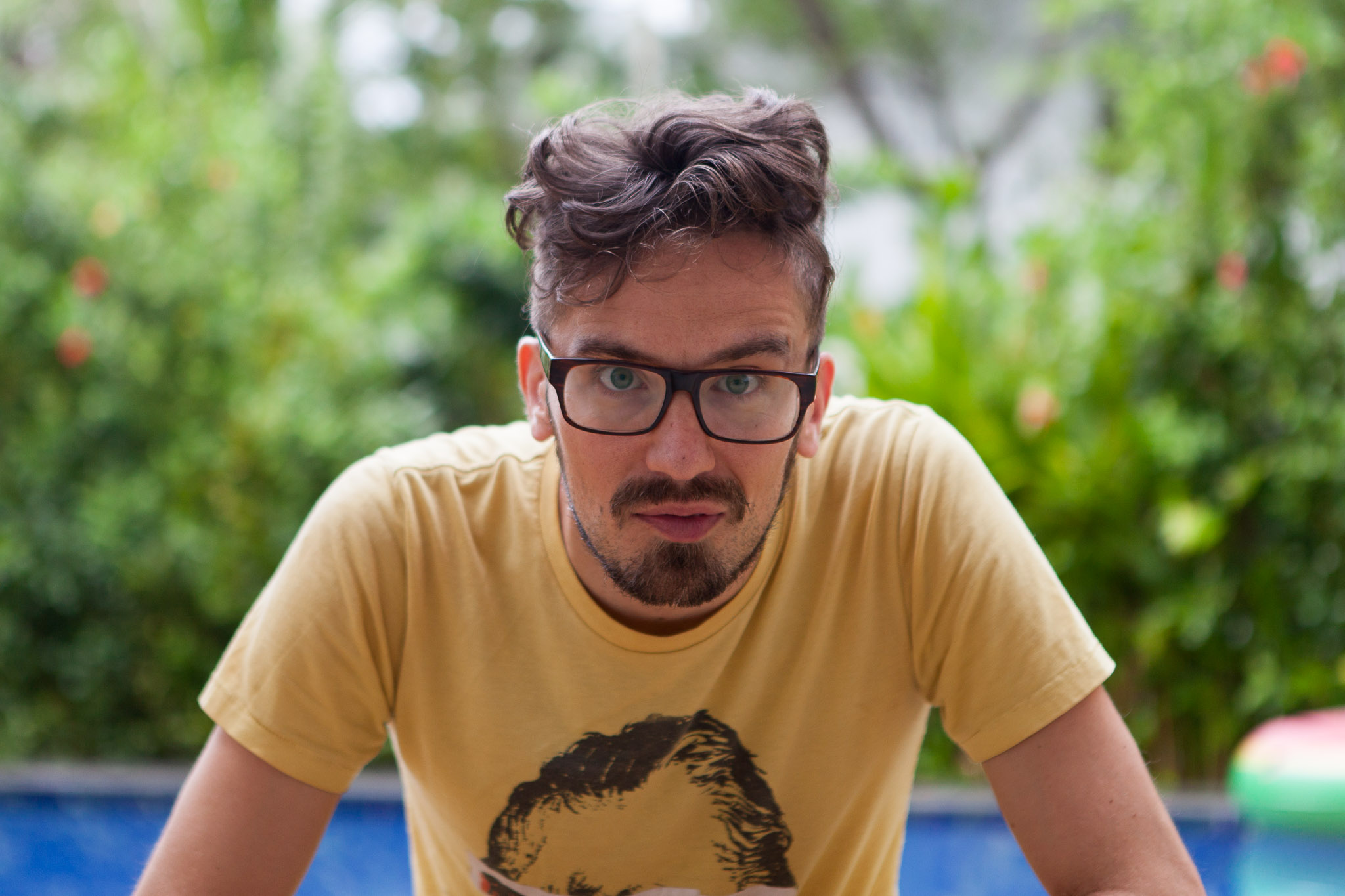 The morning was a slow and wonderfully lazy one with reading and slacking, sometimes cloudy weather is the best excuse one can have. Juni asked if she could also take a photo with the camera – and with a little help from a chair to rest the rather heavy camera Juni managed to create a master piece all by herself. Too bad I was the main in the middle of the photo but practice makes perfect. Eventually we took a tuk-tuk to the beach and met Kalle & Gunnel at their usual spot.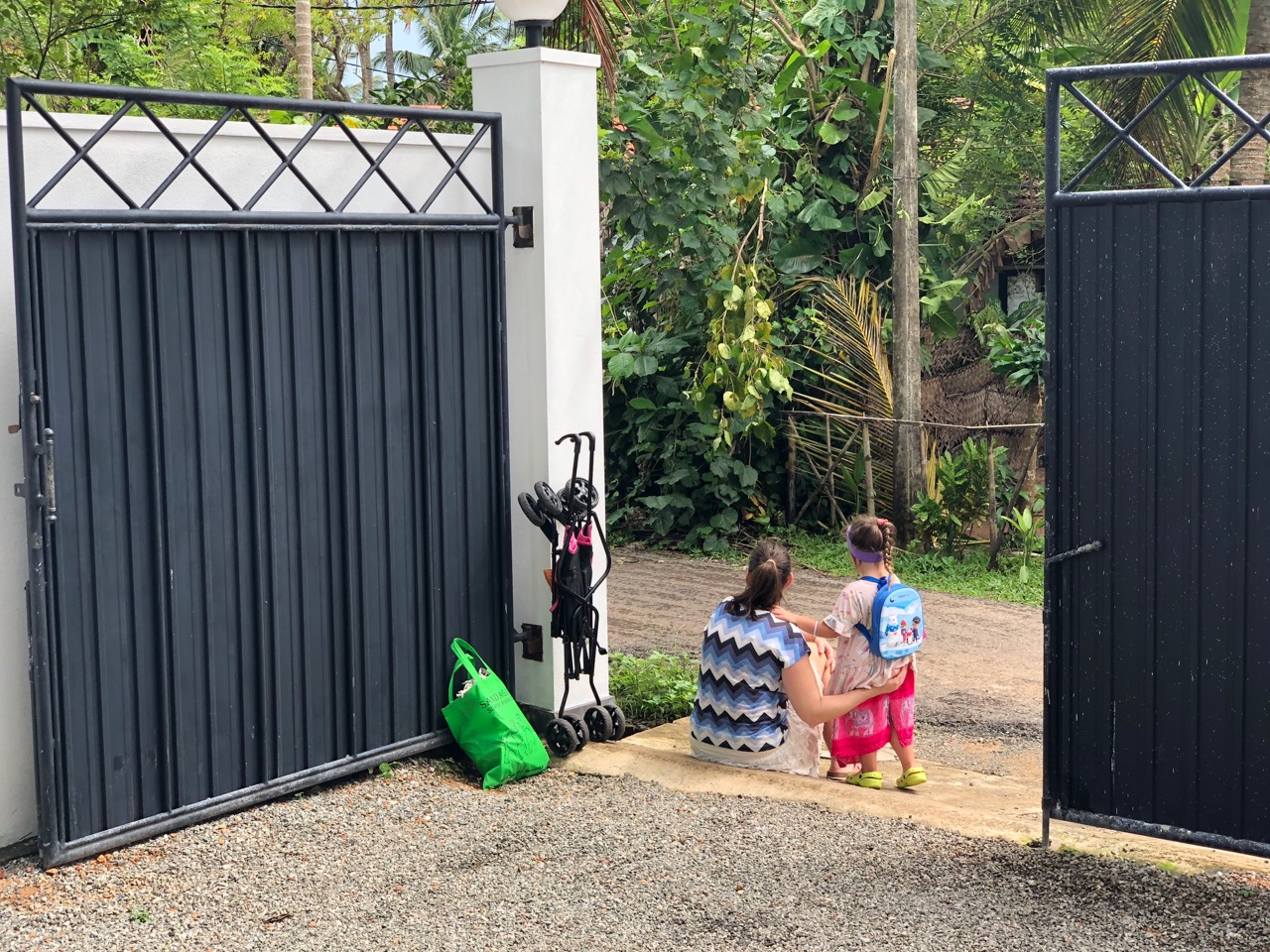 I practiced 540°s and backside 360° in the waves with Juni, something she did enjoy a lot even though the success rate was somewhat limited initially. After a few hours we headed back towards Kalle & Gunnel and scouted some options for next stay since our booking at Jippie The Villa was coming to an end. On the way there we finally got caught in the rain, without Pina Coladas unfortunately though – so took shelter at Kalle & Gunnel.
Armed with an umbrella and leaving Juni behind we ventured back to check out another option called Villa Tara. It as very nice apartment, but in the end a bit of overkill for what we needed and not that much closer to Kalle & Gunnel. We stopped by Dinesh (?) for a quick lunch before picking up Juni again. Prices were cheap and the place had almost no empty tables and everybody spoke Russian – what could possibly go wrong?
We had been lulled into complacency by getting fast to medium service so far so was this time completely blindsided by over an hour wait for Kottu and a small pizza. On our way back we checked the last option on our list, Thai Lanka, and this time felt that the more than a little out of date interior combined with a deep pool and beer-drinking Russians as neighbors were perhaps not the safest bet so went with Star Holiday Resort, a short walk from Kalle and Gunnel with a few rooms and a nicer pool.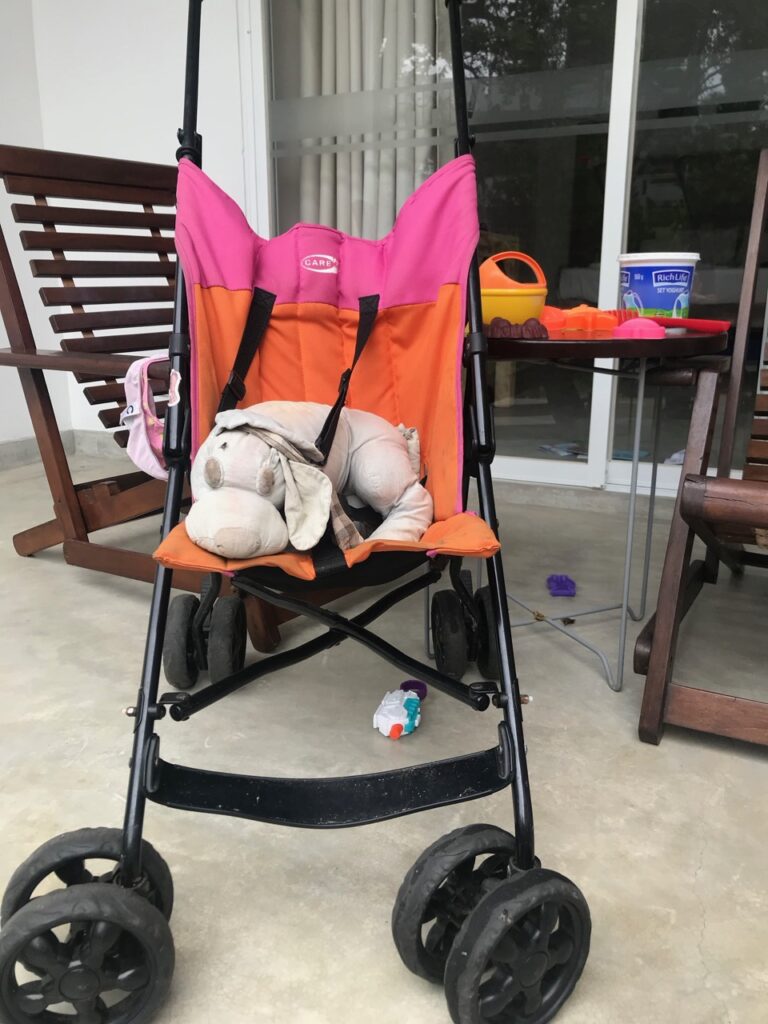 After finally resolving the stay we picked up Juni and returned to Jippie the Villa for some slacking, Juni also decided to take the dog's dog for a walk in the stroller. She has played quite a lot with the dog Pippi, but perhaps more with Pippi's dog.

For dinner we treated ourselves with another pizza at Spaghetti & Co – not as great as the first one but still really nice Italian made pizzas, more expensive than the local food but again compared to Oslo prices everything seems like a bargain.