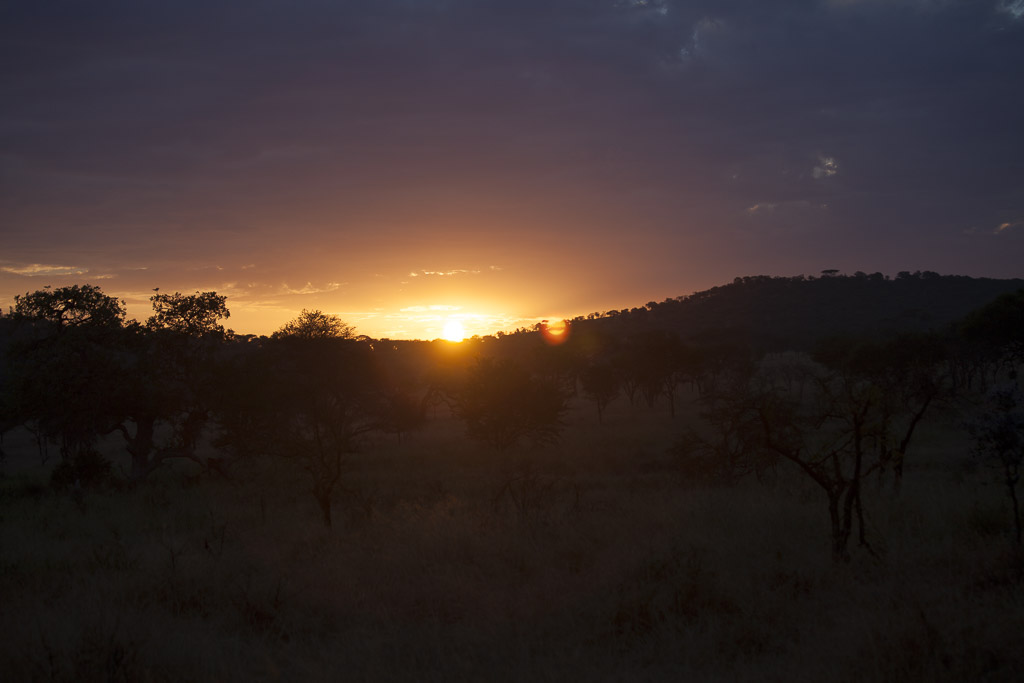 Last early morning for some time, but then again it's not that bad when you're asleep before 2130. After an epic breakfast – Kati-Kati probably wins the best breakfast, although their picnic lunches weren't as good as Ang'Atas, we headed off towards the place of the leopard from yesterday.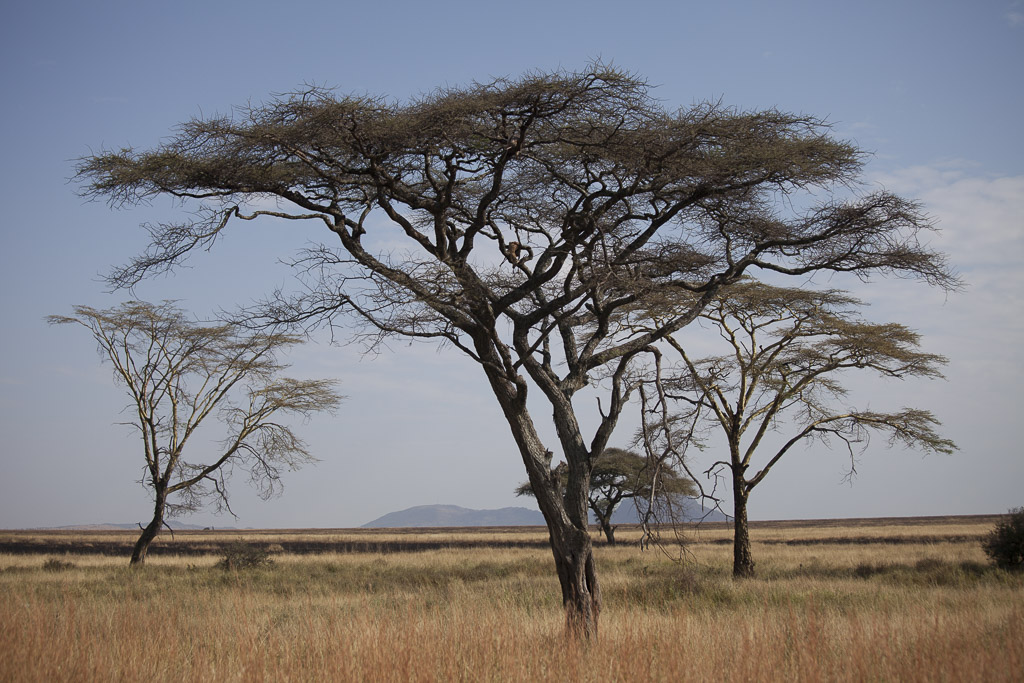 We had no luck there but saw a cheetah and also signs of leopard aka tree-climbing Thompson gazelles, there are two in the photo above, can you spot them? We had perhaps an hour or so more do do game driving before we need to make our way south. I'm standing in the car looking out through the roof when I spot movement and possible a leopard in a tree we're approaching. I quickly get my camera and Mona and Matthew look for the leopard in the leafy branches. The leopard decides to go down on a lower branch without leaves and I snap photos in disbelief before the Leopard jumps further down and aims to pull up some dead animal into it's tree.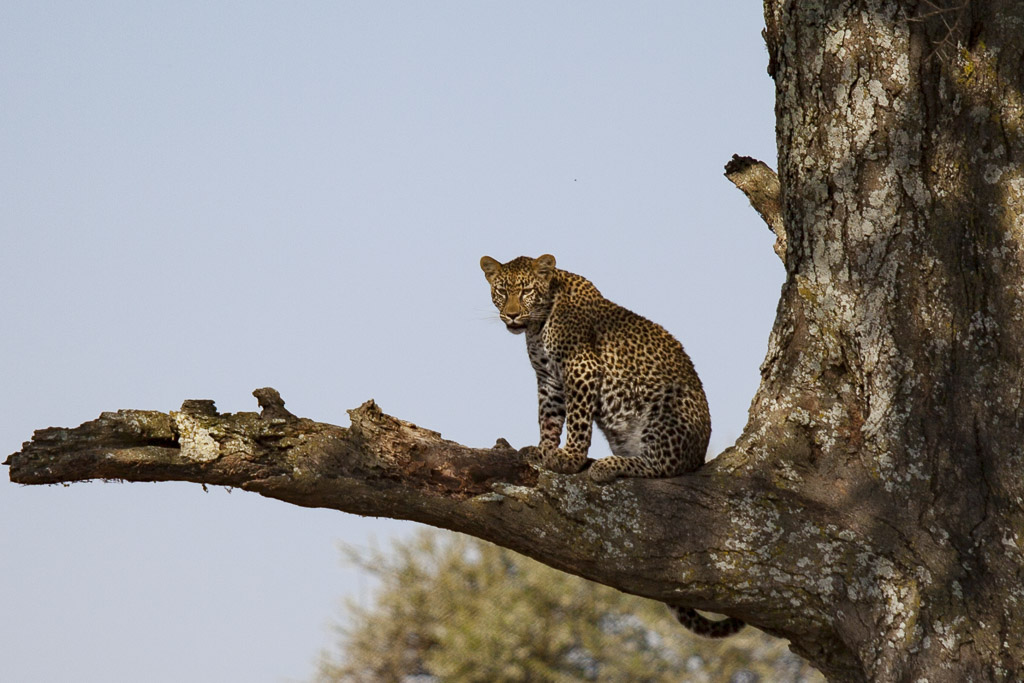 By now some other cars have seen that we have stopped and are seeing the leopard which decides this is too much of an audience and turns around and walk into the high grass and disappears. We can't believe our luck, and would honestly have counted that we saw all big five with the two previous leopard only partially visible but this was above expectations.
We refuel (only after hearing that the road is closed by rangers so we need to make a 20minute detour (double that for return) and suddenly Matthew is not that happy about our time schedule and we have a flight to catch. We buckle up and position all available pillows again and head towards Ngorogoro. After two quick stops to sort out paperwork we have now passed both Serengeti and Ngorogoro and are back on proper asphalt roads – and on track with the schedule.
We arrive in Arusha and say our goodbyes to Matthew and give him a hefty tip for his excellent services during the week and are driven to the airport by another driver. As we check in Mona is requested to weigh her hand-luggage by the staff but your's truly are not asked – good since my luggage was about three times heavier and well above the limit for hand luggage.We had some burgers (vegetarian one was quite OK) after checking in and then boarded the lovely propeller-plane towards Zanzibar.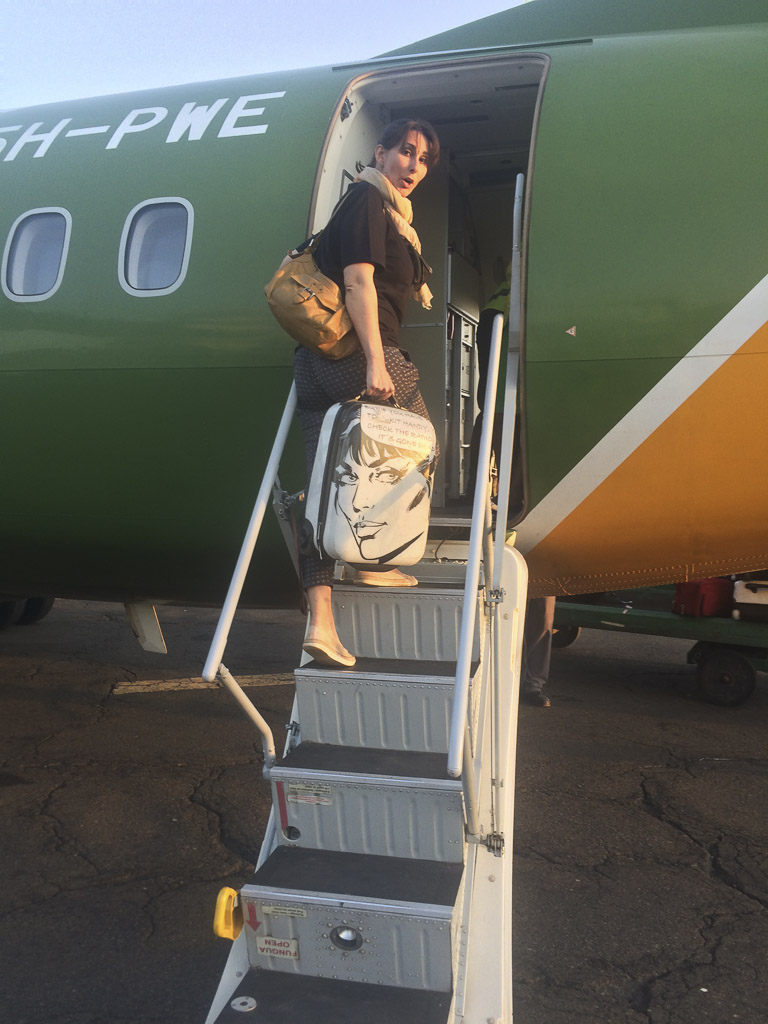 As we left ground we had the seats 9C and 9D which allowed us a unplanned great view of Kilimanjaro in the dusk – still with large patches of snow. Although through a airplane window it was still a sight to behold. During the flight I could give some attention to Fallout Shelter which had received little to no love during the Safari.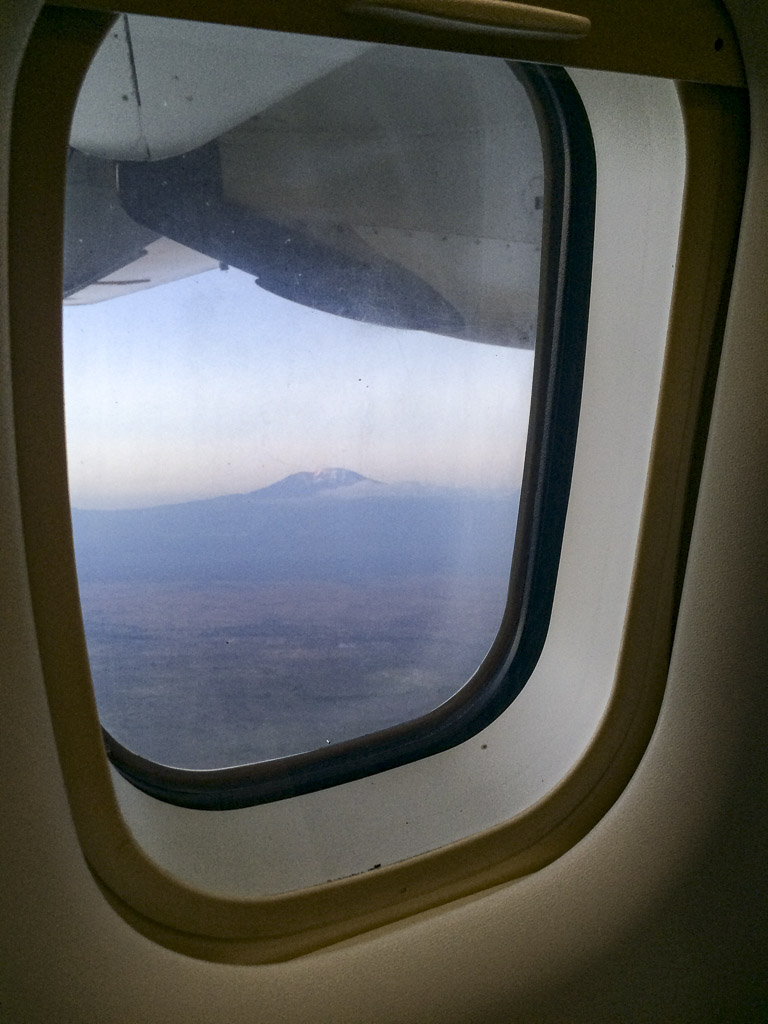 We arrived in Zanzibar on time, filled out a quick line on a sheet and although there were signs about yellow fever there were no control for our yellow books. Another sign with our names and a 90 minute drive through Zanzibar later we arrived at Zanzibar Retreat Hotel in Matemwe. We got a quick tour and chat with Jan(ne) the Swedish owner before hitting the bed in our lovely room – and no alarms set this time.