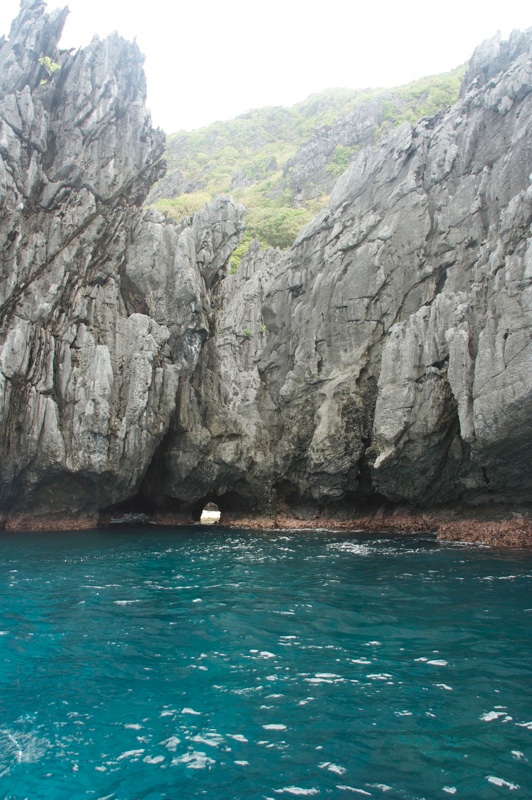 When we woke up we realized that this was a special day indeed, it was time for *drumbeat* Island hopping tour C! We shared the boat with two couples and a older German guy. The older German started off by friendly asking Mirsada which sports she was exercising, since she had so muscular calves. Mirsada as most girls was very flattered by a stranger pointing out how muscular legs she had.
The tour offered some rather nice snorkeling, we saw two smaller sawfishes playing/fighting with each other among other things but the most spectacular thing was a white and black banded sea snake. It was slightly above a meter long and rather thin, still for the first time I decided that closer is not always better and observed it from a safe distance not knowing whether it was harmful or not.
After the somewhat awkward introduction Mirsada and the German guy become best friends. He explained that Mirsada was special (no news to me, in every possible interpretation) and he could sense this from her aura. They discussed spiritual healing and traveling (the guy had visited some 76 countries or so and had quite a few tales) while I found some razor sharp rocks to practice my climbing on. I even managed to get down without major injuries when lunch was ready.
The photo depicts the rather small opening one had to snorkel through to get to a small lagoon with a beach inside. It was rather rough seas though (don't trust the photo) so timing was quite important, currents and waves could mess one up pretty bad on the rocks. We both got there safely but I'm not sure your average senior tourist would have passed unscathed.
After finishing the island hopping we had pizzas at Art Café and sealed the future plans by booking our trip to Coron with a larger banca for Thursday and buying tickets online from Coron to Manilla on a "Superferry" for Sunday. The calm evening was concluded by watching some episodes of Elfen Lied, nice anime – kudos to Ulf for the tip.