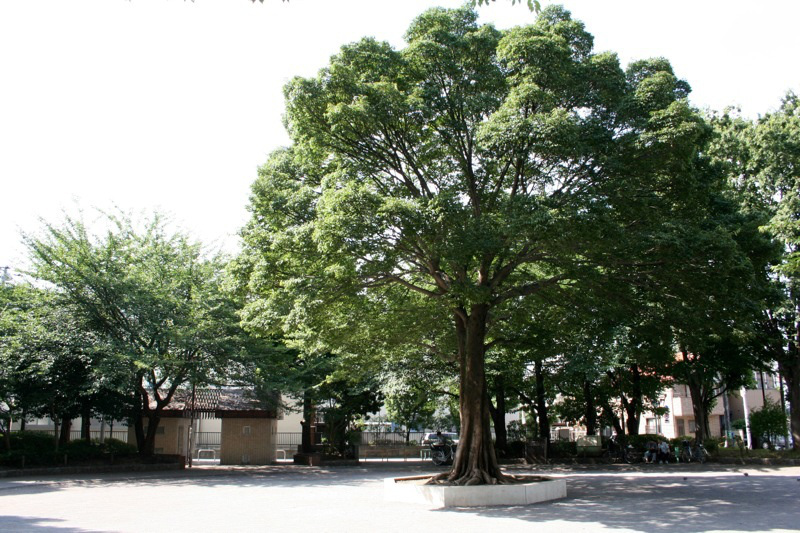 After a well needed night's sleep we went out from our hostel to check some more parts of Tokyo out. We bought pre-made sachimi, rice and nice juice from a supermarket (pronounced 'Supaa' in japanese btw). It didn't taste that good and we got looks from the natural inhabitants for eating on the sidewalk, I guess we will always be 'gaijin' ((western) foreigner, in a slight demeaning tone) how much we try to change our behavior ;).
We then went to the subway station in order to get some protection from the glowing evil in the sky we call sun. We had covered most of the major stations but found that we hadn't checked out Ikebukuro so we went there. We found a little mall which was way more posh than those famous stores in Ginza. Each floor was the size of a regular subway station and there were 15 floors, not all that fancy though. After some regular strolling we went out looking for parks and after more or less trespassing some rural area we found this nice park where I'm writing this. How many parks like this have free internet access in Sweden I wonder…
We're planning to leave Tokyo tomorrow and will probably buy some rail way pass for the japanese Shinkansen (high-speed trains), not sure if we go for the 7 or 14-day deal though. Plans include visiting Sho in Aichi, checking out Kyoto, Osaka, Hiroshima and climbing Fuji.
Later today we will try to do some good old fashion laundry at the hostel. Since we for the first time are staying in the same room in two consecutive days we might take the chance to do some running as well. But we might have to wait until evening since the temperature right now is comfortable 35°.